A few months ago, I took the St. John's Ambulance Pet First Aid course at the Pawsway.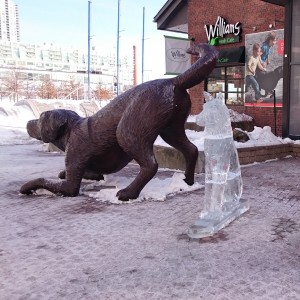 For those who have never been to the Pawsway with their pet… Put down that coffee you're sipping, turn off the TV, and go now.  You can get another coffee there anyways, at their pet friendly cafe.  They also offer really cheap drop-in classes, like $2.50 Agility or Rally-O; your dog will thank you when you do that instead  of go to the dog park on days like today when it feels like -24.
Purina PawsWay's mission is to promote the well-being of pets and encourage responsible pet care. We offer a pet-friendly, entertaining, and engaging environment where pet guardians, those considering adding a cat or dog to their home, pet professionals, and anyone interested in pets can explore permanent exhibits, attend special events, participate in themed programming, and discover the world of dogs and cats.
My Pet First Aid course was an interesting experience.  The company was great – people in the class ranged from other dog walkers to proactive pet owners, to a young woman who wants to be a vet when she gets older.  The course content was great.  It touched on bloat, poisoning, first aid, and CPR for pets.  There was even a first aid manikin dog (dogikin?) for hands on practice.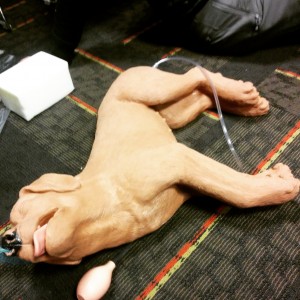 The man who taught the course was a bit of a mixed bag.  He was very knowledgeable about first aid, which is obviously the most important, and he was charismatic enough that the course remained interesting, which can be a challenge with any full day long first aid course.  On the other hand though, he didn't know very much about dog training and behaviour.  He didn't understand at all when the dog walkers in the class pointed out to him the dangers of retractable leashes, and he at one point made a comment about the "correct use" of prong collars (to which I replied, only a little bit snarkily, "there is none").
I left the course, first aid manual in one hand, and pet first aid kit in the other, feeling more confident as a pet owner, but especially as a person who works with animals.  For all pet owners, I think it is a good thing to have, but especially so if you are the owner who takes your dog camping or hiking with you.  Better safe than sorry, when it comes to our fur-babies!