When I tell people what I do for a living, the response I typically get is something along the lines of "woah, cool — how do you even get into that?!"  There is a lot of information (and misinformation) out there about this, so I figured I'm make a quick and easy reference guide on becoming a dog trainer.
Unfortunately, here in Canada (and many other places), dog training is an unregulated industry.  That means that anyone can hang a shingle on their door stating that they are a dog trainer, and they are!  Just because they say so!  There is no regulatory body checking training methods, education, etc.  As a result, it falls directly on the consumer to to their own research about a trainer and to check their methods and qualifications.  Thusly there are two main types of trainers out there: those with an education and qualifications, and those who are "self taught" or "just have a way with dogs", etc.
Should you want to be a dog trainer, for the sake of making our industry respectable, creating a strong reputation for yourself, and for the safety of the dogs you train, I encourage you to be the former type of dog trainer.  There are many paths you can take to get there, and here are some of them.
Recommended Reading
There are many truly excellent dog training books out there.  Some of the most common titles as a jumping off point are as follows: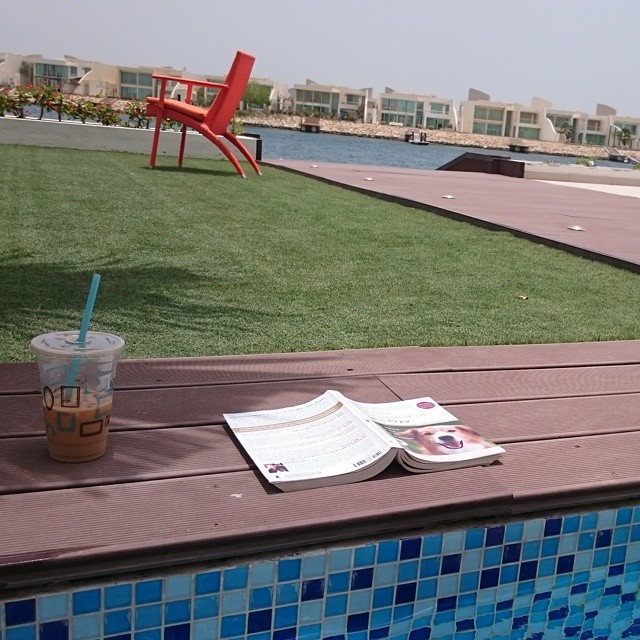 Education
Ultimately, you're going to have to go back to school.  And yes, dog training school tuition comes with a hefty price tag, just like any post secondary.  There are options for schools, but here are the big three:
Pros:  The KPA course is only six months long, so you can learn a lot in a fairly short amount of time, and come out of it with your "KPA-CTP" designation, which is well respected in the training world.  The six months of schooling is primarily online, though there are four two day workshops that you will do in person with your instructor and classmates (class size is maximum ten students).  These in person workshops, in my opinion, are what make this school so invaluable; you can choose from their faculty who you study under, and they have some really excellent faculty, such as Terry Ryan, Laura VanArendonk Baugh, and Steve Benjamin, to name a few.
Cons:  Tuition is a hefty 5300USD.  The schooling also focuses primarily on dog training, and not as much on behaviour modification, so most grads will want to take further courses to continue their education. It is also a very intensive course, so working full time while managing the work can be a challenge.
Pros:  The schooling for The Academy is two full years, and from what I've heard, very comprehensive; up to and including behaviour modification.  They also have an excellent faculty, and apparently Jean herself is fairly hands on and available to her students.
Cons:  This course is exclusively online, and has no in person sessions.  It's tuition comes in at 5620USD.
Pros:  Peaceable Paws offers both classes and apprenticeship programs for hands-on learning.  It is also offered in individual classes, so it is less of an upfront cost and less time intensive that the previous two options.  You study directly with Pat Miller, who has an excellent reputation.
Cons:  Peaceable Paws is the least well known of the three, in my experience.  As far as I can see on the website, each "Academy Level" (of which there are three) costs 1500USD, and then the apprenticeships cost more on top of that.
It may seem like I have a bias toward the KPA, and I'll be honest:  I do!  But simply because it is my alma mater, and so I have the most first hand knowledge about it.  I do have several friends studying through The Academy, who give it rave reviews.  I truly believe that ANY of the three options above provide an outstanding education.
"Okay, but Verena, I am interested in becoming a dog trainer, but I am not 100% sure that I'm ready to dedicate thousands of dollars and that much time right now!"
I know, I can't blame you.  Before I registered for the KPA Dog Trainer Professional program, I started with some smaller, more manageable courses to get my toes wet.  Here are some good options:
Bear in mind that your education is never complete.  Every dog trainer I know and respect is always on the lookout for new skills, new courses, and good workshops, to continue their education and expand their skills and knowledge.
Certification
As an unregulated industry, there is no required certification, but a good one to aim for is the CPDT-KA.  This is a "down the road once you've been working for a while" goal, as you need a minimum amount of training hours to your name to even be allowed to take the exam.
Volunteer
Get working with dogs.  As I was gearing up to working as a dog trainer, I started working and volunteering wherever I could.  The more hours you log with dogs, the more you get to know them.  I don't care if this is at a rescue, a training school, whatever, just spend time with dogs.  A quote I keep coming back to:
Ethologist George Schaller has written that to really understand what an animal is doing, you need thousand-hour eyeballs; that is, you must watch the animals for that long before trying to draw conclusions.  – Reaching the Animal Mind, by Karen Pryor
Some dog trainers will let you volunteer at their schools; take advantage of this.  Even if all you're doing is watching classes, filling water bowls, and cleaning up pee, you're still observing classes and getting to know people in the industry.  Hands on experience and being a part of the community is invaluable.
Learn from those who came before you
There are a lot of truly amazing trainers, who have changed the way we train and look at animal behaviour in the last 40 or so years since we have learned about positive reinforcement.  There has truly been a shift in how we train and view dogs, from old school correction trainers to the modern science based trainer.
Learn from those who have been making this happen!  This includes. but isn't limited to:
…and many more that I'm sure I'm forgetting off the top of my head.  Many of these trainers have written books, have blogs, offer courses, of have TED talks.  Take the knowledge that they are giving you!  The internet is a wonderful thing.
Career Expectations
I'm not going to delve too deeply into this, because my goal in this post is to get you on the right path, education wise; what you do with that education is up to you!  I will simply note that full time salaried dog trainer positions do exist, but they are few and far between.  The vast majority of dog trainers either do contract work or train part time and supplement their income with another job, often dog walking or something else doggy related.
I'm going to make this a permanent page, since I get this question a lot, and I'm hoping this can be a one-stop-guide for aspiring trainers out there.  I'll update it as I go, and feel free to sound off in the comments with questions of suggestions that I should add here!
Now go and learn!  Good luck!