Today, Facebook reminded me that it was a year ago today that I officially launched this site.  Looking back on it, I can hardly believe it.  All at once, it both feels like I've been doing this forever, and at the same time like I can't believe a whole year has passed already.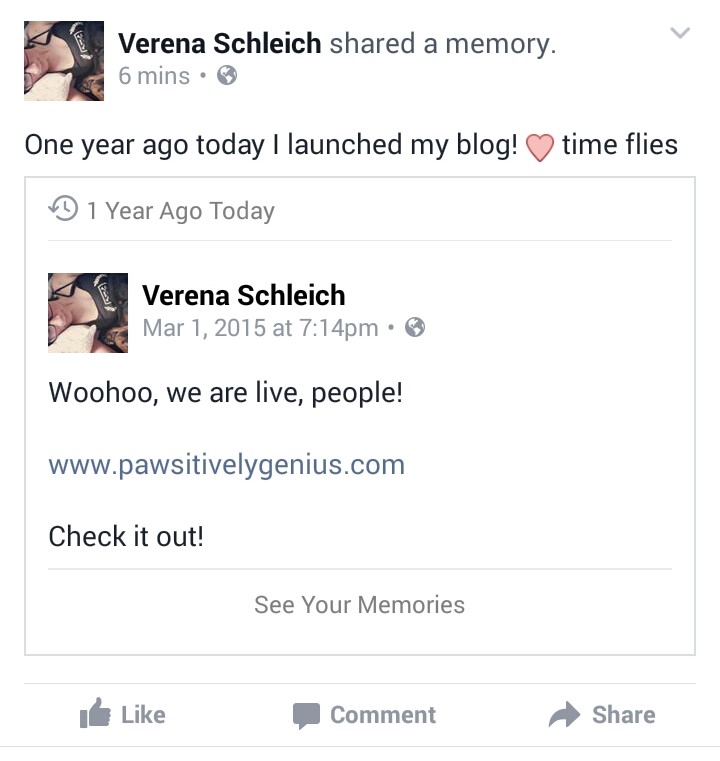 If I don't think about it too hard, it just feels like normal life.  When I stop to consider though, man, has it ever been a crazy year.
One year ago today, I was just walking dogs full time.  One year ago today, I hadn't even started at The Karen Pryor Academy.  One year ago today, Athena had full use of all four of her legs.
Here are a few of my favourite moments from the past year:
I  don't want to ramble on and on, but it hit me today, seeing that reminder on Facebook, how lucky I have been to have so many people supporting me and cheering me on, and reading my work that I pour my heart into.  I am so thankful.  It's been a hell of a year.